He is an ordinary employee and one of the founders here. Interprets the extraordinary life with actions. Leads innovation and creates dreams with his original intention. He is full of light.

"Party and enterprise work together to build a dream, never forget the original aspiration, and keep in mind the mission"
——The original story of the people in the development zone
Fujian Yida Electric Drive Co., Ltd.
Party branch secretary and vice chairman
Member of the 12th CPPCC in Quanzhou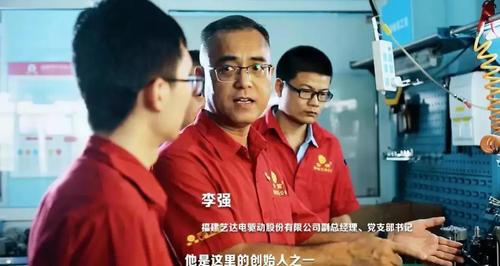 "What to do? How to do it?" Dreams are not enough, the real problems are ahead.

——The original story of the people in the development zone

Persevere through the difficult period of starting a business
Bring unlimited business opportunities. "To do it, do it with a technical content! It is not easy to be replaced." After discussion, everyone decided to make an automobile motor.
Just do it. Everyone formed a small team of four or five people, ready to start a business. "It was in a factory building in Puxi Village, Baozhou Street, downtown Quanzhou." Li Qiang said, when he first started, there were many difficulties. "I don't understand anything, everything has to be started from scratch. Do it while groping."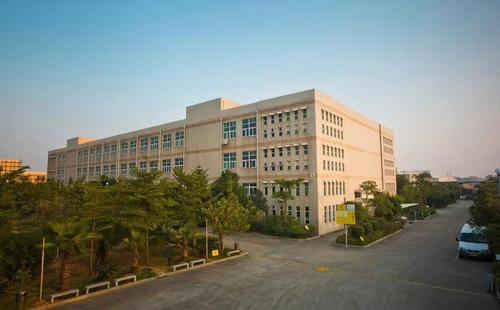 Inexperience, no orders, shortage of manpower, shortage of funds... All the problems that entrepreneurs may encounter, Li Qiang's team basically encountered. Even so, Li Qiang did not flinch. "We started with the business license, and the production is also done according to high standards." Li Qiang said, although the team is small, its positioning is clear. Therefore, at the beginning, you can demand yourself with high standards and lay a solid foundation for the future. First-line production, moving goods and delivering goods, selling everywhere... In order to tide over the difficult period, Li Qiang and his partners did everything and suffered from all kinds of hardships. "The initial stage is definitely difficult, gritted your teeth, and you will be able to survive." In this way, everyone united in a small factory, with big dreams, and went into action.
Never forget the original intention 25 years of adherence to high standards.
During the difficult period, it lasted for about four to five years. In 2000, Yida Company moved to Quanzhou Development Zone. With the support of the Development Zone Management Committee, it is much easier for companies to find bank loans. "Actually, there were still sales at the time, mainly due to the problem of funds. Without funds, the entire enterprise could not be transferred." Li Qiang said that after arriving in the development zone, with funds, the entire enterprise seemed to have received fresh blood and came alive. Soon, Yida company achieved take-off, the scale of production continued to expand, and the company's strength continued to improve.
The business is getting bigger and bigger, and there are more and more employees. He adheres to a consistent style and strictly requires himself and his employees with high standards. "As party members, we cannot relax our demands on ourselves. We must take the lead and set a good example." Li Qiang said that in order to take the lead in the company, he does everything by himself. As the head of sales, he has been traveling around the country seeking cooperation.
"In fact, in the beginning, many companies didn't have confidence in our products." Li Qiang said, the emergence of new things does take a certain amount of time to accept, "it is pale and powerless to convince people with a single mouth." To this end, the company developed an instrument. , Increase the testing link, use testing data to convince customers. In addition, they have passed the certification of ISO, QS and other authoritative organizations. "This is also a requirement for us internally to allow employees to produce high-quality products."
For 25 years, Li Qiang and Yida have always set themselves up with high standards. The company has developed rapidly, and today's products and technologies are at a relatively high level among peers. Good products are trusted by everyone. Many large state-owned enterprises are cooperating with Yida. Such as FAW Jiefang Automobile, Jinan Heavy Duty Truck, Xiamen King Long and other companies.
Fujian Yida Party Branch
Yida was founded in 1994 and is a "national high-tech enterprise" focusing on the research and development, production, sales and service of auto parts. Over the years, under the leadership and guidance of the Party Affairs Department of Quanzhou Development Zone, non-public party building has been actively carried out.
"Responsible, overcome difficulties, overcome difficulties, and transform the power of party building into the power of development", there is such a slogan in Fujian Yida Electric Drive Co., Ltd.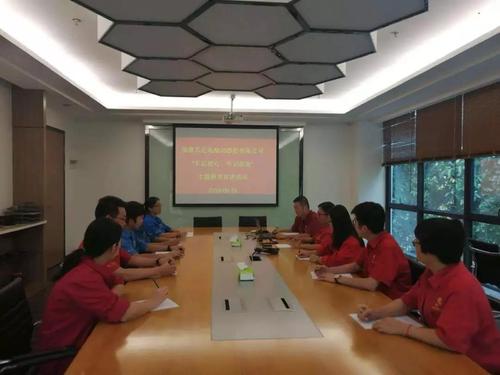 In Yida, party members are distributed in many different important positions and become pioneers and models of various departments. "At present, our company branch members serve as deputy general manager, administrative director, and sales director. In response to the innovation and development problems encountered by the company, we have successively implemented 3'key party member leading projects' and established 2'party member research teams'. Help the company's laboratory to successfully pass the national laboratory certification." Li Qiang, Secretary of the Party Branch of Yida introduced.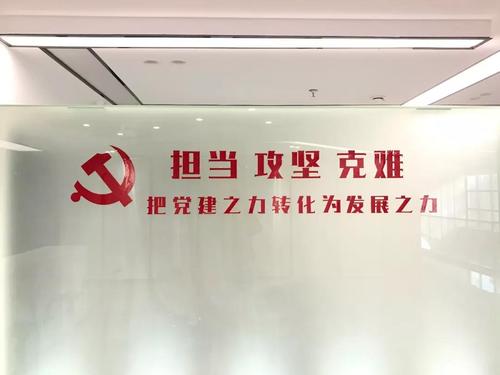 Lin Lufeng joined the party as early as the establishment of the Yida party branch. From the arduous research and development of automobile deceleration starters to the current market leadership, he has witnessed the simultaneous development of enterprise production and party building, and he has also grown to become the company's quality director. "As a veteran party member, I know more about my responsibilities and responsibilities. After several years of training, party members have not only strengthened their pioneering and exemplary awareness, but also trained excellent professional skills." Lin Lufeng said.