On the morning of March 9, Wang Chunjin, vice chairman of the Chinese People's Political Consultative Conference, led a team to Quanzhou Development Zone to supervise the resumption of work and production and work safety of enterprises, focusing on understanding the problems and difficulties of large taxpayers. Member Chen Bin of the Party Working Committee of the Development Zone and personnel from relevant departments accompanied the inspection.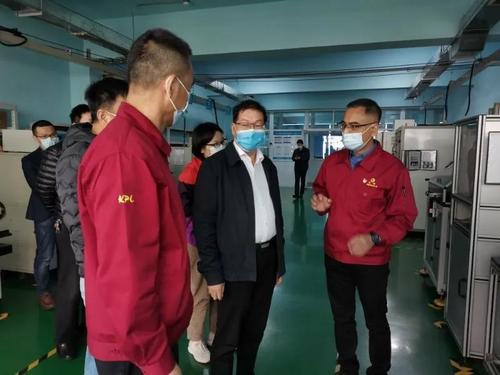 The supervision team visited Vanke Junhe Real Estate Co., Ltd., Yida Electric Drive Co., Lt
d., and Zhongsheng Star Automobile Sales and Service Co., Ltd., and went deep into the enterprise workshops to learn more about the company's epidemic prevention and control, resumption of work and start-up, safe production, and difficulties and problems. Forecast of production and operation.
The supervision team requires that for the difficult problems reported by enterprises, those that can be resolved in a timely manner must be resolved promptly, and those that need to be resolved at the municipal level must be reported promptly. At present, the situation of prevention and control is gradually improving, but it must not be taken lightly. All enterprises must insist on preventing and controlling and resuming work and production. It is necessary to implement detailed prevention and control measures in accordance with relevant guidelines, and on the basis of ensuring safe production, do everything possible to speed up the increase of enterprise production capacity, minimize the loss caused by the epidemic, and ensure the stable and healthy development of the enterprise.