Unite to fight the epidemic,
Love donations to warm people's hearts!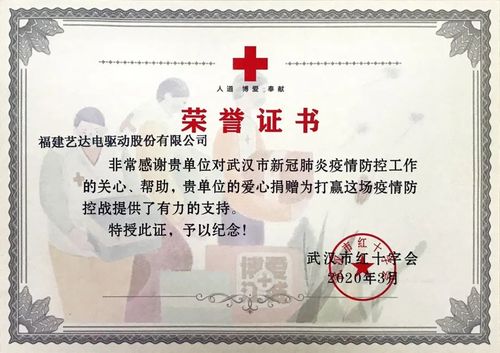 The donation certificate
In the prevention and control of the epidemic, companies are facing tremendous pressure and challenges, but they still do their best and spare no effort to give back to the society, practice social responsibilities at critical moments, and interpret the spirit of the times!
Since the outbreak of the new crown pneumonia epidemic, the whole country has worked together to fight the "epidemic" and have silently contributed to winning this epidemic prevention and control war. In the face of the epidemic, Fujian Yida Electric Drive Co., Ltd. actively responded to the call and voluntarily donated money to contribute to the fight against the epidemic.
In the process of supporting the fight against the epidemic, Yida has fully demonstrated its great love and responsibility, not only focusing on the current epidemic prevention and control, but also focusing on the long-term promotion of high-quality development. Strengthen the sense of innovation, increase investment in research and development, make full efforts to promote production, and strictly control product quality! Persist in focusing on the main business with no distractions, unswervingly working in the industry, and accelerating the improvement of the core competitiveness of the enterprise. Strive to deliver products to OEMs and aftermarkets in time, and contribute to the normal operation of domestic logistics and transportation!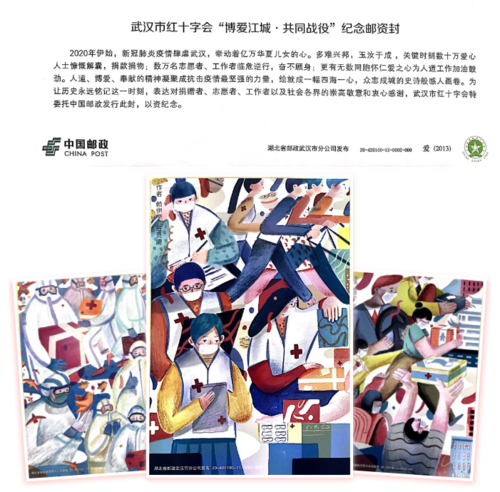 Commemorative postage of the Red Cross "Boai Jiangcheng·Common Battle"
Those who have the same desire up and down win,
Those who are in the same boat will be happy.
We are watching and helping each other, and we are united!